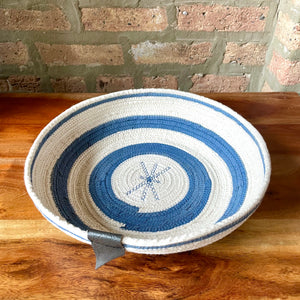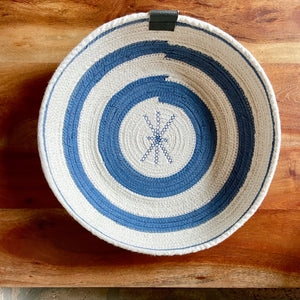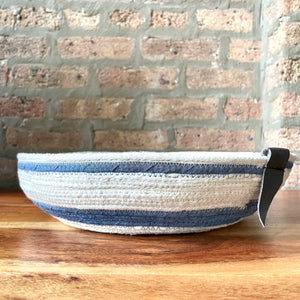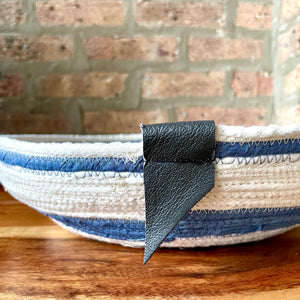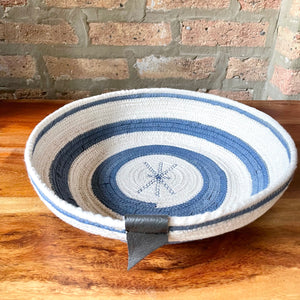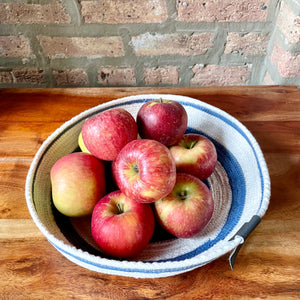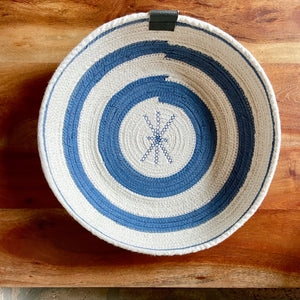 Large Round Rope Bowl with Blue Accents
Size: 11" across the top, 3" deep, 7" across the bottom.

Made from cotton rope, this piece has a denim-blue colored fabric wrapped around the rope to form stripes. It adds uniqueness and interest but still keeps it simple. A dark gray leather tag conceals the end of the coiled rope and adds a touch of interest. This rope is 1/4" wide resulting in a smoother texture than my pieces made from wider rope.
*Ships free*