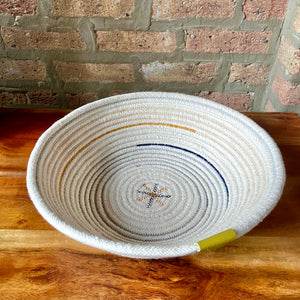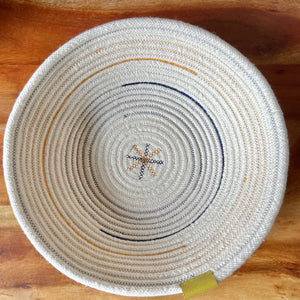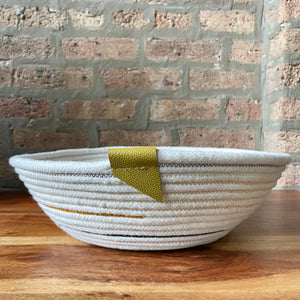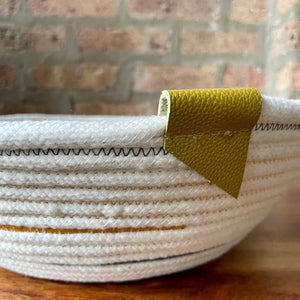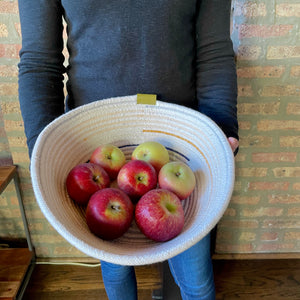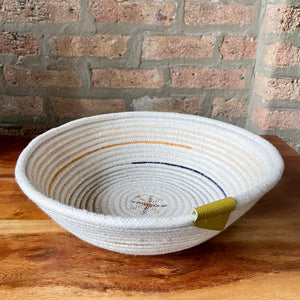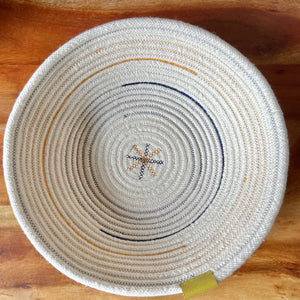 Large Round Rope Bowl with Blue and Gold Accents
Size: 13" across the top, 4" deep, 7" across the bottom.

Made from cotton rope, this piece has decorative stitching in navy blue and gold to add uniqueness and interest but still keep it neutral. A gold leather tag conceals the end of the coiled rope and adds a pop of color. This rope is a bit thicker, 1/2" wide, so this piece is more textured and is heavier than my other rope pieces.
*Ships free*