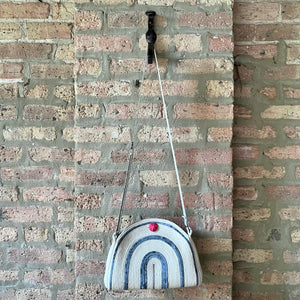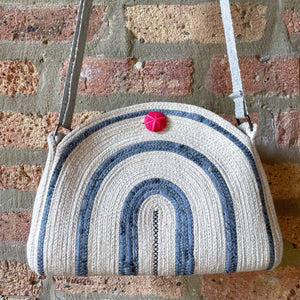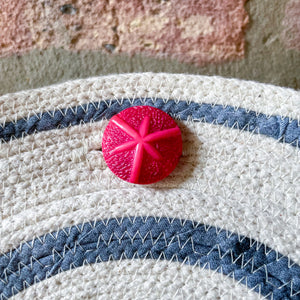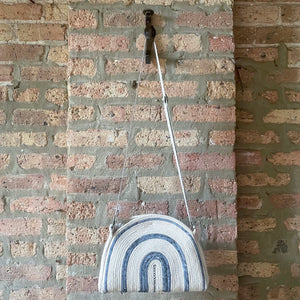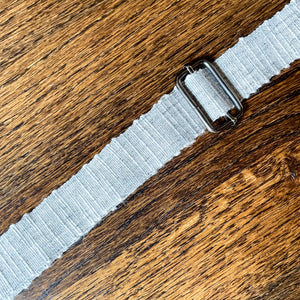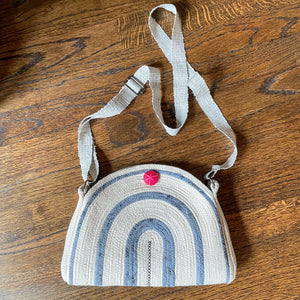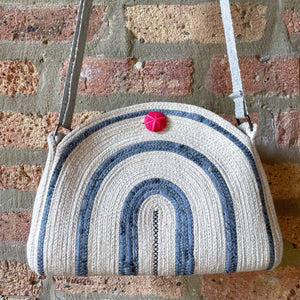 Rope Purse with Gray and Black Accents
Purse size: 11" diameter, 2" deep.

A  stylish and functional bag handmade from coiled cotton rope accented with navy blue, red, yellow and green fabric front and back. The vintage button closure adds to the fun look and keeps your belongings secure. Adjustable crossbody strap made from a beautiful gray ribbon made from raw silk. Unique and one-of-a-kind!
*Ships free*