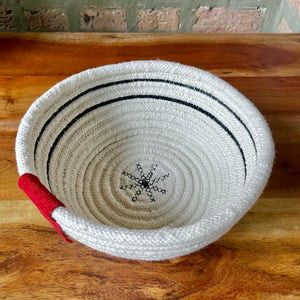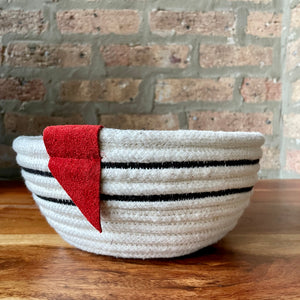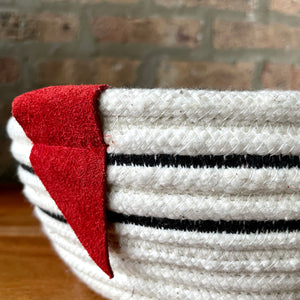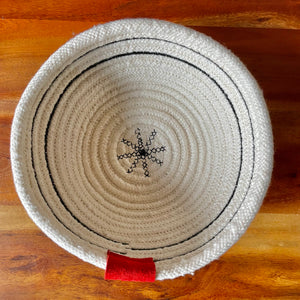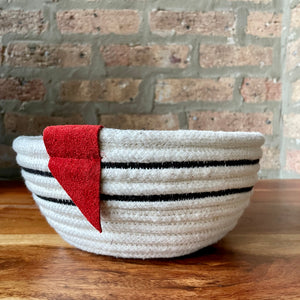 Medium Round Rope Bowl with Black and Red Accents
Size: 9" across the top, 4" deep, 5" across the bottom.

Made from cotton rope, this piece has decorative stitching in black to add uniqueness and interest but still keep it neutral. A red suede tag conceals the end of the coiled rope and adds a bright pop of color. This rope is a bit thicker, 1/2" wide, so this piece is more textured and is heavier than my other rope pieces.
*Ships free*